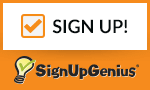 Join Us to find out how you can be involved!
Are you looking to cultivate your workforce to work with the community? Have you been looking for ways to make your employees better at their jobs? Do you want happier employees? The Chamber of Commerce is here to help with the Young Professionals Group. The Young Professionals meet at Noon on the 1st Tuesday of the month at The Country Club of Culpeper. It is a time to  share a meal and network with other young professionals in the community.
Put simply, the YPG is a meaningful networking group of dedicated, young professionals ranging in age from 21 – 40. The mission of the group is to create a platform for members to build relationships, develop professionally and contribute to the local community through specific activities.
Culpeper Chamber of Commerce
629 Sperryville Pike
Suite 100
Culpeper, VA 22701
Phone: 540.825.8628